Botize Premium
You can add as many tasks as you need.
Free
Account

3 Tasks

Low-speed
(up to every hour)

10 Profiles

1 Container
(For 25 items)

Tasks up to
3 Steps

+50
Tasks

+50 Tasks

Hi-speed
(up to every minute)

+100 Profiles

+2 Containers
(For 1000 items)

Tasks up to
10 Steps
Per month
Per year
( From 14-07-2020 to 14-07-2021 )
Can I make a single payment?
Of course. Select from the following service you need and duration (one month or one year).
How can Botize help me or my business?
Can I cancel my subscription?
You can cancel at any time without a cancellation charge by accessing your PayPal administration page. Then you will not be charged any longer for the account. When you cancel your account, all of the content created with your account will be deleted.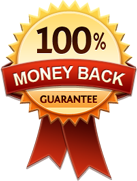 Get cash back if you're not satisfied
We want you to feel satisfied!

So you have 30 days to change your mind in a very simple way. If not satisfied with our premium service, we refund your money. No matter your reasons, the full amount will be refunded.